Why RePack & Return instructions
Why RePack?
Sustainability and the use of recycled materials as much as possible are core values for the Bravoure brand. Sustainable clothing made of recycled materials does not only significantly reduces the amount of waste, but also CO2 emissions. In addition, reuse saves the use of new raw materials. 
We have chosen to also apply these important core values to the packaging we use. 
The RePack shipping bag is made from one type of recycled plastic only. This ensures that it can be easily recycled at the end of its life. This reusable packaging is strong enough to last at least 40 cycles and is cleaned after each return. No new production is required for each return. The use of RePack shipping bags results in 80% less CO2 emissions after 20 shipping cycles compared to the use of a cardboard box.
Return the RePack and contribute to the protection of our planet!
The RePack lasts at least 40 shipping cycles. No new production of packaging is required for each return. It is therefore very important to return the received RePack, so that it can be reused. 

As a thank you for returning the RePack, we plant a tree for every RePack returned.
How to return an empty RePack?
Remove the label with your address
Fold the RePack by following the folds.
Make sure the small flap with RePack's address sticks out and is visible.
Put the RePack in the letterbox or hand it in at the nearest post office. Returning the RePack is free of charge!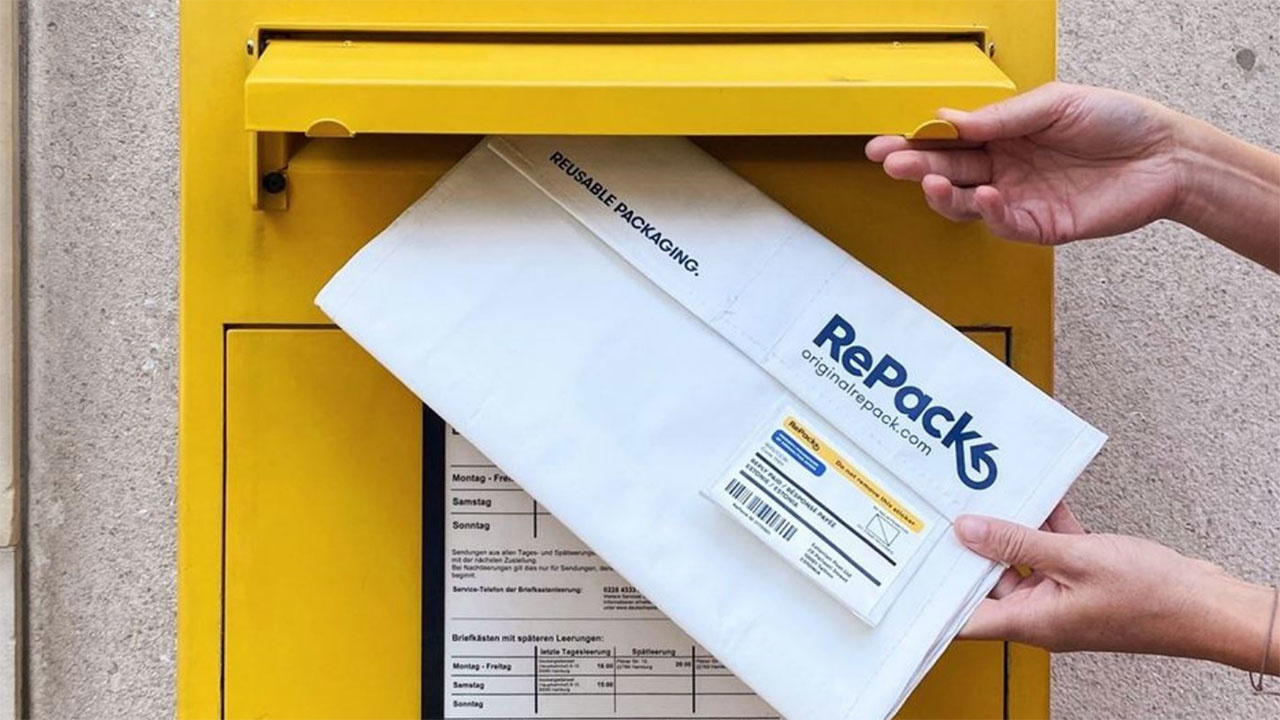 How to return a product?
If you do not wish to keep your order but want to return it to us, please make sure that the return instructions are followed and that the small flap with the address of RePack is not sticking out / visible, so that the return shipment will not accidentally be send to the sorting center of RePack.